OCTOBER 2022
TOUS Presents a New Jewelry Purchasing Experience and Remodels its Flagship Store in Madrid
---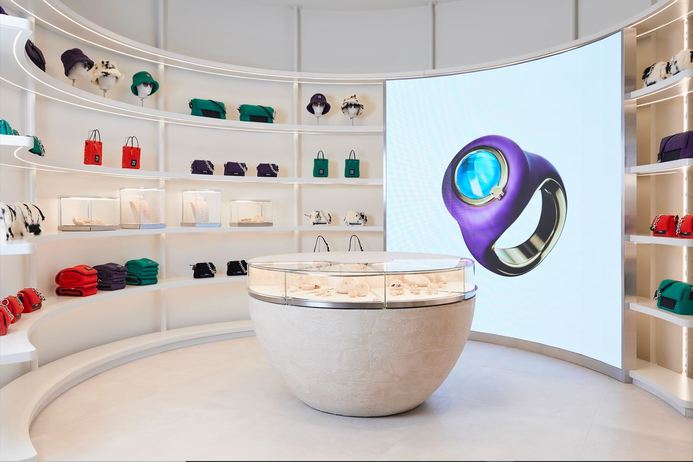 The jewelry company, which presented its brand evolution in September, has remodeled its store at Serrano 50 to make it a meeting point where styling and creativity are the order of the day
The new concept promotes customer autonomy and a new way of interacting with the product
In connection with the commitment to self-expression through styling, the store's team step up to a new role as brand ambassadors and stylists
Sustainability was considered in the development process in addition to experience
TOUS, the jewelry company that shines with creativity and self-expression, opens the doors of its flagship store in Madrid, presenting a new purchasing experience with the customer at the heart.
The company, which presented its brand evolution in September, has spent the past month remodeling its store at calle Serrano 50 to make it a meeting point where style and creativity are the orders of the day, through a new way of experiencing jewelry.
The concept promotes customer autonomy and a new way of interacting with the product. The open-plan architecture and strategic location of audiovisual supports produces an immersion in the narrative of the collections. Additionally, with the firm's commitment to digitalization, the team can now serve customers and accept payments anywhere, walking back from the traditional cash desk.
In connection with the commitment to self-expression through styling, the team step up to a new role as brand ambassadors and stylists, and dedicated spaces are created for styling sessions and photo corners for content generation.
Plus, with the aim of creating the best possible experience, as in all its stores, the firm offers Click and Collect and the option of booking a time with the store team for a jewelry styling session.
"With Serrano 50 we seek to inspire our customers with an architectural design that puts the spotlight on the product and powers new ways to interact with it and a team focused on providing styling advice. In short, our aim is to move forward from being just a store to an immersive experience and meeting point for the creative community," said TOUS brand experience director Anna Sió.
Sustainability as a criterion
Sustainability was considered in the development process in addition to customer experience. Work was done to minimize the carbon footprint as far as possible with different measures including: prioritizing local vendors to reduce transport-related CO2 emissions and selecting a wood supplier for the furniture with sustainable forestry management certifications.
The store design also promotes energy efficiency by incorporating LED lighting across the floor, a new air-conditioning system that prevents excessive energy spends and sliding doors to respect temperature requirements and provide thermal insulation.
BACK