NOVEMBER 2018
TOUS is committed to expanding talent in its most strategic areas
---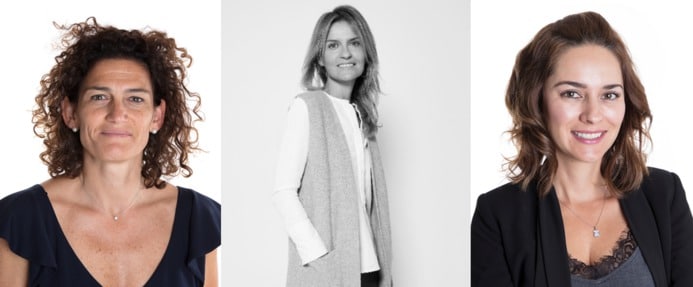 Digital transformation, growth and internationalization have marked the activity of TOUS in the last year. In order to reaffirm the company's commitment to these strategic areas, three women with great talent and an extensive professional career have been incorporated into the management team. This is Carolina De la Calzada, as Digital Business Director; Eva Gallego as Accessories Business Director and Lina Lopera as Director of Mexico.
In addition, these appointments reflect the commitment of TOUS for female talent in the management team and commitment to parity.
The incorporation of Carolina De la Calzada seeks to reinforce the importance that TOUS grants to respond to the new habits of consumers, betting on the digital transformation, omnichannel and flexibility of its service. With the aim of continuing to integrate the jewelry and accessories area, Eva Gallego will continue to develop the accessories business area. Finally, the appointment of Lopera shows the relevance that the company gives to the Mexican market, which has become the second most important and, where TOUS already has 74 stores.
In the words of Alba Tous, President of TOUS, "the incorporation of profiles with the trajectory and solidity of De la Calzada, Gallego and Lopera will contribute very positively to the sustainability and development of the brand, while facilitating access to new opportunities commercial and relationship that will provide a great strategic value at global level".
BACK